My name is Lori Lightfoot and I am the next mayor of Chicago.
In order for Chicago to remain a world-class city, we need to create a new path. A path in which fairness and inclusion are our guiding principles. As our mayor, I will respect the experiences of all Chicagoans and ensure our city government works to uplift the quality of life for everyone. 
We can, and we must, do better. We must do better to address the taxes and fees that burden middle- and low-income families. We must do better to halt the declining conditions of our neighborhood schools. We must do better to change an education policy that does not view parents, teachers, principals, staff or other stakeholders as valued partners. We must do better by insisting on a comprehensive plan to invest in families and neighborhoods, and to end the violence that plagues too many communities. We can do this, together. This is my commitment and my promise to you. Please join me.
ENDORSED BY:
Congressman Jesús "Chuy" García   •   Congresswoman Robin Kelly   •   Congressman Mike Quigley
Former County Clerk David Orr   •   Alderman Scott Waguespack (32nd Ward)
ENDORSED BY:
Congressman Jesús "Chuy" García
Congresswoman Robin Kelly
Congressman Mike Quigley
Former County Clerk David Orr
Alderman Scott Waguespack
(32nd Ward)
Lori's vision for Chicago
Schools:
Forge New Priorities
The cornerstone of our education policy must be to improve the quality of our neighborhood schools. These schools are not just places to learn, they are valuable resources and places that should be a source of pride.
Public Safety:
A Comprehensive Plan
Too many children wake up every day, and go to bed every night, blanketed by a fear of violence. That fear has become the most significant factor in their young lives. We can, and we must, fix this.
Neighborhood Development:
Invest in Communities
All over Chicago, people feel the effects of an "us versus them" style of governance. Investing here, and not there; providing advantages to some, but not others; listening to a few, but ignoring far too many.
Lori's Plan for Economic Development
For years, we have been presented with a false choice: invest in our downtown business district or in our neighborhoods. And we have seen the results of this false choice. As the downtown, north and near west sides thrived, neighborhoods on the west and south sides suffered. People there left the city, schools and businesses closed, and crime skyrocketed. The economic impact has and continues to be devastating.
Chicago cannot become a truly global city if we continue to invest in some areas of the city while ignoring others. Instead, we must invest in all of Chicago, and that is what I will do.
Working together to achieve a stronger and fairer Chicago economy, my administration will:
Make Chicago friendly to small businesses and startups
Increase access to capital for local businesses and startups
Decentralize city operations by relocating city agencies to our neighborhoods
Localize supply chains through community partnerships
Expand opportunities for minority, disabled and women-owned businesses, small businesses andreturning citizens
Use federal Opportunity Zones to drive development in distressed communities
Offer small businesses planning advice and technical support
Grow professional apprenticeship programs
Support the integration of the regional economy
Eliminate tax benefits that incentivize vacant storefronts
Lori E. Lightfoot today just before noon was sworn in as the 56th Mayor of Chicago with her wife, Amy Eshleman, and daughter, Vivian, at her side. Thousands of members of the public attended the inaugural ceremony at Wintrust Arena to participate and celebrate this...
read more
RT @NatalieMNBC: She got one! ⁦@LightfootForChi⁩ on summer safety tour stops for a quick game of #bags https://t.co/Jw1CxB0K5r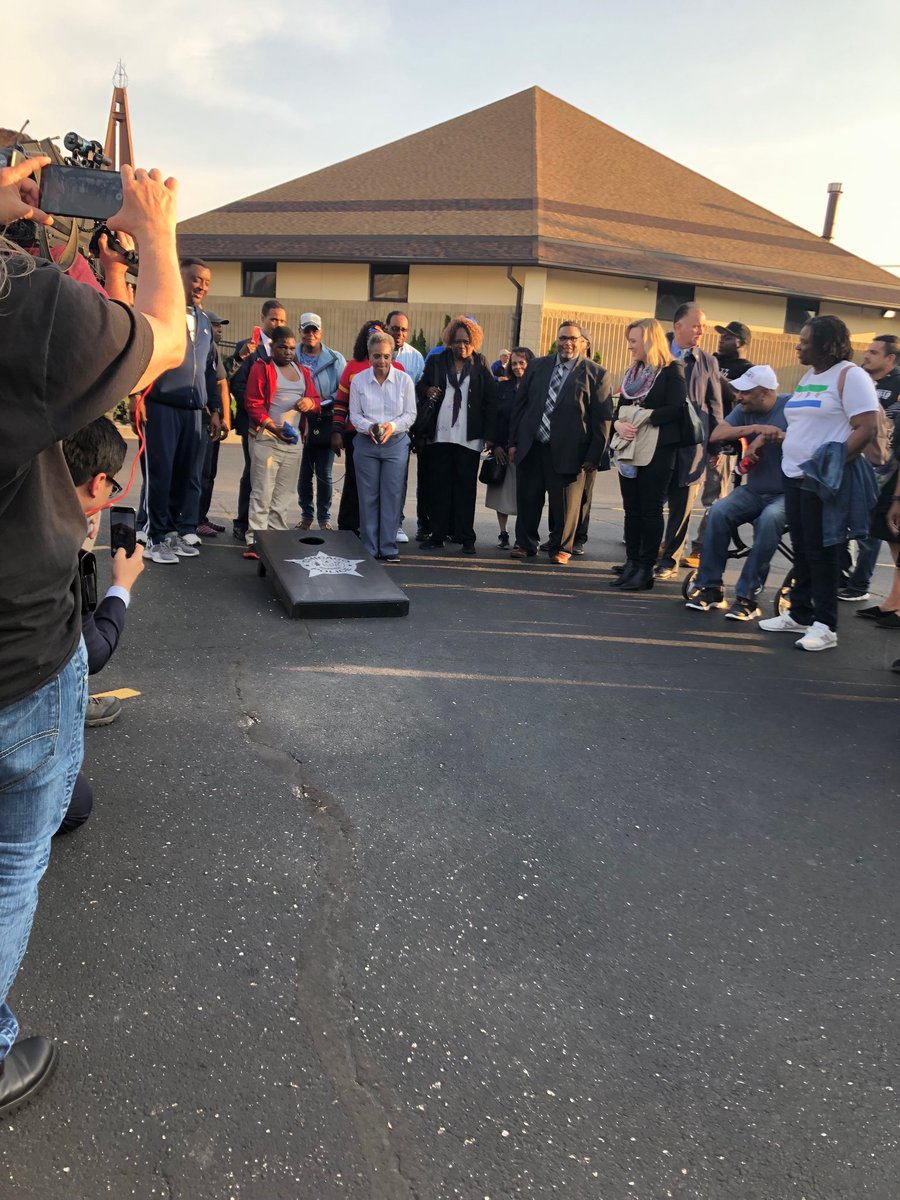 RT @briancassella: Mayor Lori Lightfoot enters her office for the first time with daughter Vivian and wife Amy Eshelman. Lightfoot sworn…
RT @chicagosmayor: Want a behind-the-scenes look at #ChicagoInaugural? Follow our new and official Instagram account: https://t.co/EGXcrVNt…
PAID FOR BY LIGHTFOOT FOR CHICAGO