My name is Lori Lightfoot and I'm running for mayor of Chicago.
In order for Chicago to remain a world-class city, we need to create a new path. A path in which fairness and inclusion are our guiding principles. As our mayor, I will respect the experiences of all Chicagoans and ensure our city government works to uplift the quality of life for everyone. 
We can, and we must, do better. We must do better to address the taxes and fees that burden middle- and low-income families. We must do better to halt the declining conditions of our neighborhood schools. We must do better to change an education policy that does not view parents, teachers, principals, staff or other stakeholders as valued partners. We must do better by insisting on a comprehensive plan to invest in families and neighborhoods, and to end the violence that plagues too many communities. We can do this, together. This is my commitment and my promise to you. Please join me.
Lori's vision for Chicago
Schools:
Forge New Priorities
The cornerstone of our education policy must be to improve the quality of our neighborhood schools. These schools are not just places to learn, they are valuable resources and places that should be a source of pride.
Public Safety:
A Comprehensive Plan
Too many children wake up every day, and go to bed every night, blanketed by a fear of violence. That fear has become the most significant factor in their young lives. We can, and we must, fix this.
Neighborhood Development:
Invest in Communities
All over Chicago, people feel the effects of an "us versus them" style of governance. Investing here, and not there; providing advantages to some, but not others; listening to a few, but ignoring far too many.
Lori's LGBTQ+ Policy Framework
Lori's identity and experiences have helped shape how she sees the world. As an out and proud black lesbian, Lori understands the importance of safeguarding the civil rights of the LGBTQ+ community and recognizes that while significant progress has been made, more important work must be done. Although all members of the LGBTQ+ community continue to face struggles in today's society, the challenges are especially acute for youth, members of the trans community, and LGBTQ+ people of color.
Lori's immediate priorities to support Chicago's diverse LGBTQ+ community include:
Guaranteeing visibility and participation in city government

Bolstering safety and justice for the trans community

Protecting and supporting LGBTQ+ youth

Promoting wellness and health

Addressing the needs of LGBTQ+ seniors

Ensuring LGBTQ+ veterans get a fair deal
Chicago mayoral candidate Lori Lightfoot unveiled her LGBTQ+ policy framework today, on National Coming Out Day. Lightfoot is the only LGBTQ+ candidate for mayor of Chicago and, if elected, will be the first LGBTQ+ person to hold the position. The full policy...
read more
A great evening with #ChicagoCRED last night! Chicago CRED provides job training programs, pathways to good jobs, trauma counseling, and other support services. We've got to invest in our people and our neighborhoods to end gun violence. We cannot rely on law enforcement alone. https://t.co/hGOTu4eHSl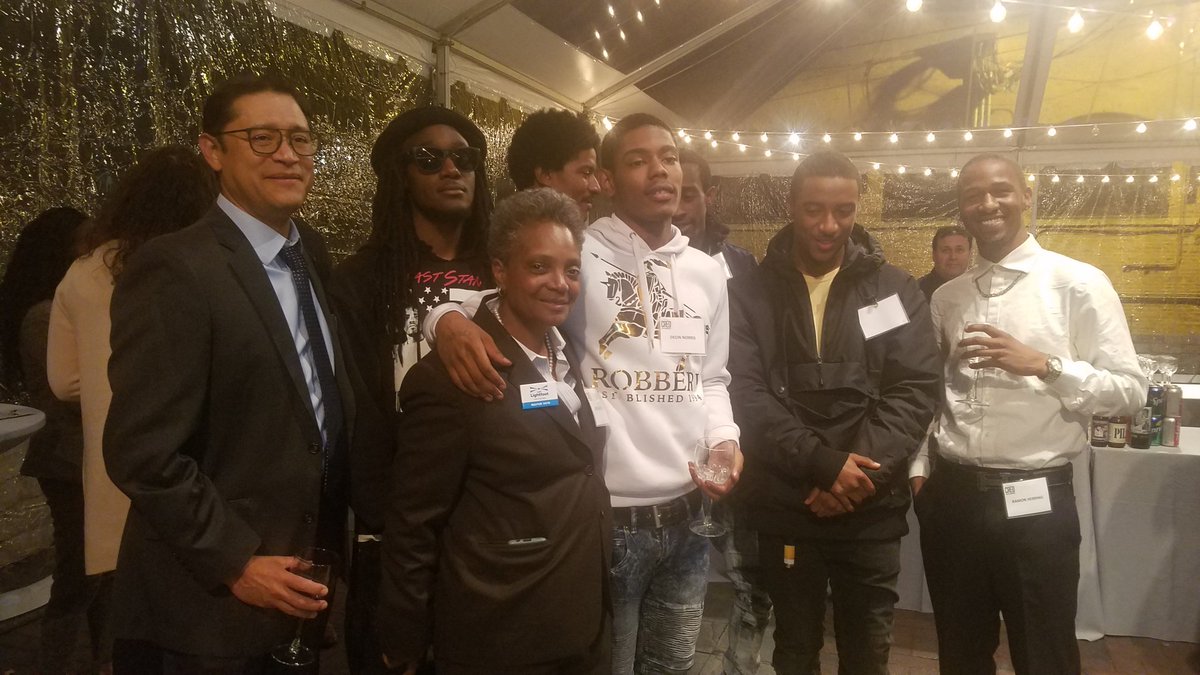 We have a bold, progressive vision for our city but we can't make it happen unless people like you jump in. Volunteer with #TeamLightfoot this weekend: https://t.co/o2RwQl568F https://t.co/0UQuanm4HJ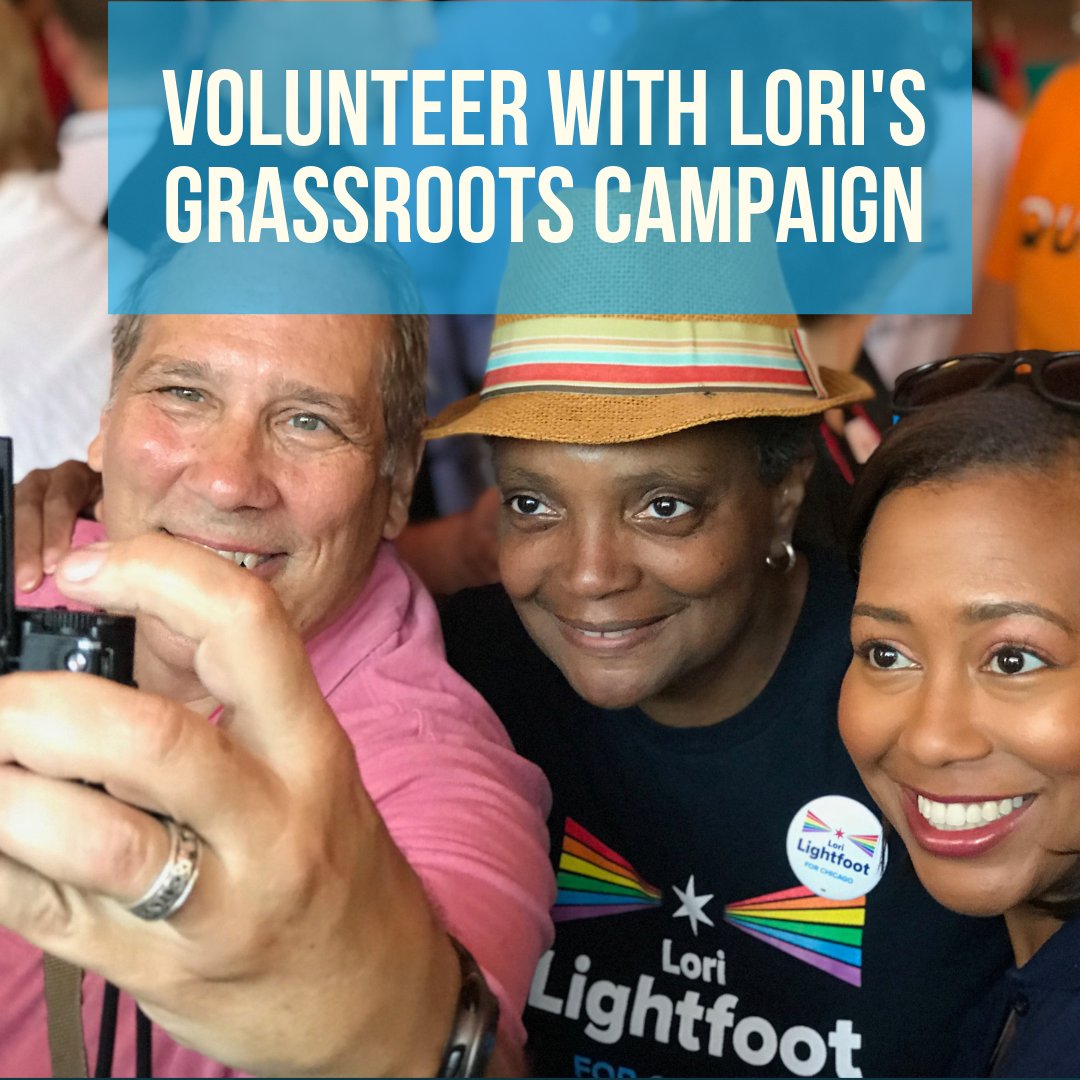 Thank you @ACEidenberg and #WeWill for inviting me to the 5th Annual Women Supporting Women Conference and mayoral panel today. We've got to elect more women to public office and join together at the polls on November 6th, February 26th, and beyond! https://t.co/nwPrkDHlLR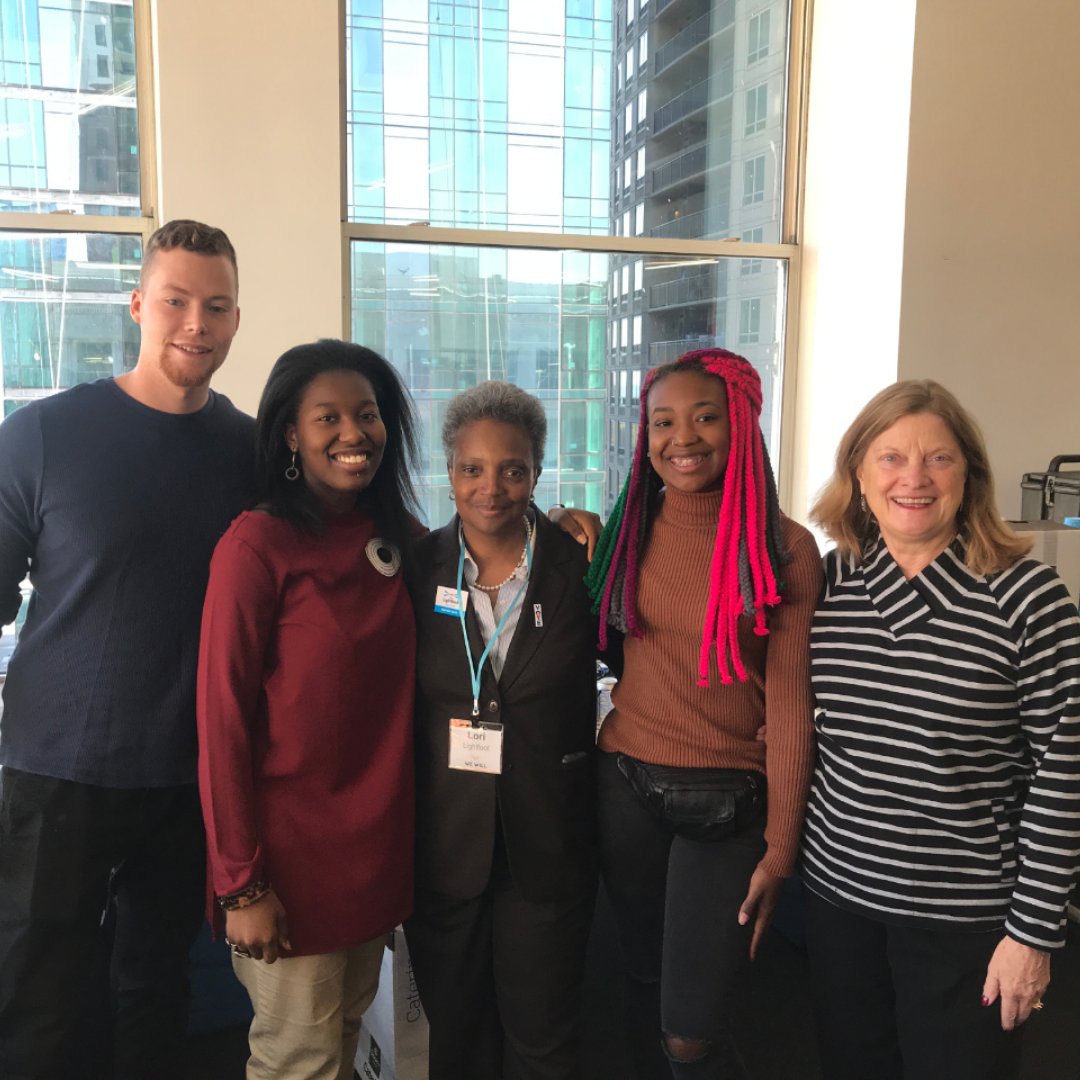 PAID FOR BY LIGHTFOOT FOR CHICAGO